Baby Wool / Baby Yarn Needle Size 2 - 2,5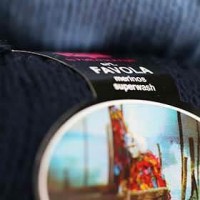 ORDER ISPE FAVOLA BABY WOOL YARN 100% MERINO WOOL SUPERWASH NEEDLE SIZE 2 - 2 ½ ONLINE
Information: Baby wool has special properties and must meet high requirements, so that it can be used for baby clothes, cuddly toy, hat, scarf and/or accessories such as a sleeping bag or blanket. The ball of wool ISPE Favola is made of 100% merino wool. Merino wool is a popular wool because it is a special type of wool. The wool has many advantages over other natural or synthetic yarns. Merino wool always the right temperature. It retains heat well, but without the body getting too hot. In addition, it also has a moisture-regulating and absorbent effect, Why many people are so happy with merino wool is that the wool does not itch. Thanks to the high density of the fibers, it feels much softer. Which means no irritated skin and therefore no itching!
Superwash means that the yarns have been treated with which the "frayings" of the hair scales are rounded off. As a result, the yarn will no longer felt in the washing machine. And the knitting and/or crochet project can be washed in the washing machine at 40 °C.
The yarns are combed (worsted) which means that the yarns are combed before the threads are woven. Combing the yarn removes the small hairs and all the fibers go in the same direction. This makes the wool yarn feel very soft and smooth. Even after washing, the yarn remains of a beautiful high quality.
The baby wool can be used as knitting yarn and crochet yarn. The needle size 2 - 2 ½ is recommended. We also offer matching knitting needles and crochet hooks so you can start your project right away.
Showing 1 to 10 of 10 (1 Pages)