Stretch Velvet Fabric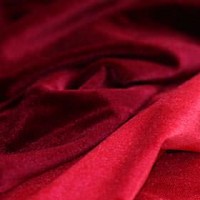 Order stretch velvet fabric per meter online.
Information: Stretch velvet fabric can be purchased per meter online at the online fabric store. Do you want to start sewing a luxurious evening dress or new pillow for in the bank? Order this smooth and also stretchable fabric with small hairs. The polyester fabric feels soft and has a matt gloss appearance that gives the fabric a rich feeling. Our fabric quality stretch velours is not only suitable as a deco fabric, but is mainly used to sew clothes.
Suitable for: Clothes, pillows, decoration.