Cuffs Rib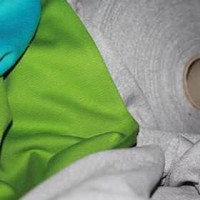 Buy cuffs rib fabric online at Rijs Textiles fabric wholesaler.
Information: This stretchy cuffs rib fabric is made of a nice smooth quality. It is a circular knitted fabric. Cuffs rib fabric is ideal to use to finish among others sleeves, necks, t-shirts, hoodies and skirts. You can buy fine knitted cuffs with Rijs Textiles at wholesale prices, but from 0.50 meters it is also possible to buy at retail prices. The cuffs rib quality of Rijs Textiles is made of combed cotton quality that always springs back to its original shape when you stretch and release. The cuffs fabric is great for all your sewing projects.
Suitable for:: Sleeves and necks.