Mesh Stretch Fabric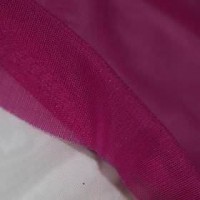 Stretch Mesh Fabric - The Creative Choice for Designers
Transform your creative vision into stunning reality with our breathable stretch mesh fabric. This high-quality stretch mesh fabric brings versatility, durability, and a touch of fashion to your designs.
Benefits of Choosing Our Stretch Mesh Fabric
From fashion stretch mesh fabric to elastic mesh fabric for clothing, the possibilities with our fabric are endless. This fabric gives you the freedom to design as you desire.
Stretch Mesh Fabric per Meter
Available per meter for just €8.50 our stretch mesh fabric provides you with the flexibility to purchase exactly the quantity you need for your projects.
Wholesale Prices
If you need a larger volume, we offer special wholesale prices:
≥ 6 Meters: €4.50 excl. TAX per meter.
≥ 12 Meters: €4.00 excl. TAX per meter.
≥ 15 Meters x 4 pcs: €3.75 excl. TAX per meter.
≥ 50 Meters roll price: €3.50 excl. TAX per meter.
Product Features
Composition: 92% Polyamide, 8% Lycra
Width: 140 cm
Weight: 80 grams/m2
Produced in: China
Care Instructions
Hand wash only.
Do not iron.
Do not steam.
Do not bleach.
Do not tumble dry.
Frequently Asked Questions
1. Is the fabric suitable for designing clothing?
Yes, our stretch mesh fabric is ideal for creating clothing and accessories.
2. Can I purchase the fabric per meter?
Yes, you can buy the fabric per meter, with special wholesale prices available for larger volumes.
Conclusion
With our stretch mesh fabric, you shape your creative dreams. Whether you're looking for fashion stretch mesh fabric or elastic mesh fabric for clothing, our high-quality and durable mesh fabric meets all your needs. Buy now and start designing!