Jeans Fabric Cotton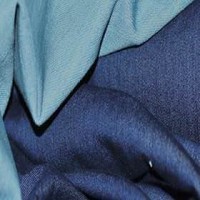 Buy Jeans fabric per meter cheap online.
Information: This beautiful jeans is available in wonderful qualities. Below you will find different kind of jeans with and without stretch. Denim fabric is a different name for jeans fabric. Jeans fabric is a strong twill fabric that on certain pieces discoloures after a lot of wear. Do you want to sew a jeans pants or skirt? Rijs Textiles sells different types of denim washing from dark blue jeans fabric to light blue jeans fabric.
Suitable for: pants, skirt, jacket, tunic or dress.