Washed Cotton Fabric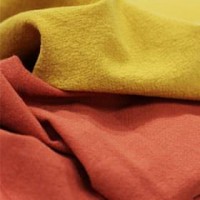 Washed cotton fabric per meter.
Information: This washed cotton fabric is stonewashed, making it extremely soft and gives the fabric a washed crinkling effect. The fabric does not shrink during washing because it is washed too hot on purpose. A cotton quality that is especially good for children and baby clothing and can also be used for bedding.
Suitable for: bed covers, clothing, hobby, decoration.