Chiffon Fabric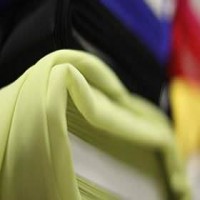 Buy chiffon fabric cheaply per meter online.
Information: Chiffon is most commonly used in evening wear, especially as an overlay, and gives an elegant and flattering look and feel to a gown. Order this transparent fabric online in many different colors. Chiffon is also known as voile fabric. So if you want to buy cheap voile fabrics, here you are at the right place!
Suitable for: blouses, ribbons, scarves, lingerie, dress.