Jogging Fabric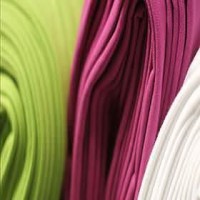 Buy jogging fabric online at wholesale prices and retail prices.
Information: A solid jogging fabric made from 80% cotton and 20% polyester. Good quality fabric with a slight stretch. This jogging fabric is ideal for sewing a sweatpants. You can create the most soft trousers for comfort or athletic purposes, although this fabric is worn in many different situations. Jogging fabric is a knitted fabric and in many uni and melange colors available at Rijs Textiles.
Suitable for: sweater, vests, pants.