Softshell Fabric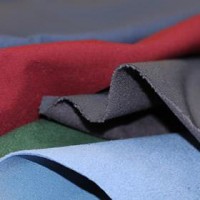 Buy the Best Softshell Fabric for Your Needs at Rijs Textiles online fabric store.
Information: Softshell Fabric is the best fabric and ultimate in comfort and performance. This revolutionary material is made with a stretchy, water-resistant exterior and a soft, fleece inside, making it perfect for a wide range of outdoor activities. Softshell fabric will keep you warm, dry and comfortable. It's also highly durable and able to withstand the wear and tear of daily use. If you want to make a jacket for the rain, you can look at our Riancoat Fabric.
This softshell stretch fabric combines the textile properties of the front and the back. The back is a microfleece that feels nice and warm. And the front provides a water-repellent and windproof property. The high wearing comfort is also optimized by this beautiful stretch quality. The stretchability of softshell is mainly in the diagonal direction of the fabric.
Softshell Fabric is suitable for making outdoor clothing, sportswear, golf pants, ski pants, jackets or laptop bags.