Canvas Fabric Cotton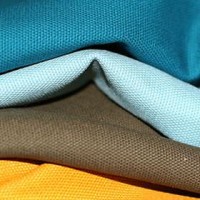 Buy Canvas fabric online. We sell cheap Canvas fabric per meter.
Information: Beautiful canvas fabric of a smooth quality. This plain-woven fabric remains well after washing. We sell a very high quality canvas with minimal shrinkage. Canvas is also used for sewing projects like home decor, bags and accessories or other decorative projects. Order the canvas fabric per meter online in Rijs Textiles webshop.
Suitable for: pillows, terrace chairs, tarpaulin, wind screen, sunbathing screen, lounge pillows.