Deluxe Stretch Satin Fabric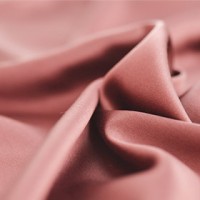 Order stretch satin fabric deluxe per meter.
Information: The quality of this beautiful dull satin fabric with stretch is perfect for the creation of a fancy skirt. This fabric is also suitable to go under the lace, or for foundation for a bridal wedding dress. It is soft but not flimsy and falls heavy. We also have a cotton satin stretch quality within our product range. The cotton quality is perfect for the creation of a sturdy jacket.
Suitable for: pants, skirt.