Polar Fleece Fabric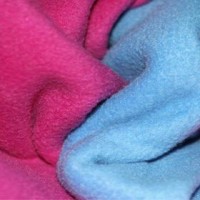 Fleece fabrics at wholesale prices.
Information: Fleece is a soft napped insulating synthetic fabric. This anti-pilling fleece is perfect to make vests. At Rijs Textiles you can order at private prices, but with of 6 meter per color it is possible to buy cheaply at wholesale prices. This fleece is not comparable to a market-fleece. The anti-pilling fabric quality and the weight of the fleece fabric is better. A good quality fleece fabric in various colors can be purchased online at Rijs Textiles. Rijs Textiles sells only high quality fleece fabric.
Suitable for: Jackets, hats, gym clothes, outdoor clothes, hoodies, vests, plaid.