Minky Fleece Fabric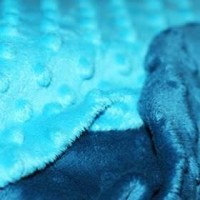 Buy minky fleece fabric per meter cheap online.
Information: Minky fleece fabric at low price! Minky fabrics are a plush microfiber weave, which creates a super-soft and luxurious feel. Minky fleece fabric is also called fleece with nipples. This fabric is great for sewing soft pillows and blankets. In addition to decorative fabric, this minky fleece is also suitable as a garment fabric.
Suitable for: Jackets, hats, gym clothes, outdoor clothes, hoodies, vests, plaid.