Boiled Wool Fabric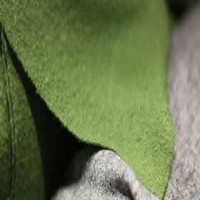 Buy boiled wool fabric for sewing online.
Information: Boiled wool fabrics are not only beautiful but also solid. This high-quality wool fabric will not fray when cut. Boiled wool has a warm and rich look and feel. Boiled wool is also known as wool coating fabric. The fabric is made by boiling the wool. This is the same proces as felting of the wool. The boiled wool can NOT be washed, because the fabric will shrink. However, the wool is ideal for sewing a beautiful skirt or colbert. Do not wait any longer and buy boiled wool per meter in the webshop. Now you can start sewing beautiful boiled wool clothes.
Suitable for: scarf, jacket, blazer, shawl.