Linen Fabric Washed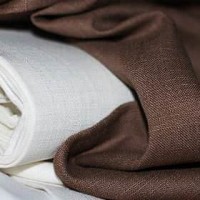 Linen fabrics at cheap prices. Order linen fabric per meter at the online fabric store.
Information: Beautiful and smooth linen fabric that is available in many colours. This fabric is ideal for sewing summer clothes, bed linen or curtains. Linen fabric is woven from flax. This is a natural fiber. The linen fabric has a pleasant wearing comfort, because the fabric permits air. When creating a pair of pants you will need to keep in mind that this material is breathing. Buy linen fabric per meter at our online store and start sewing new curtains or clothes pieces.
Suitable for: tunic, colbert, pants, decoration, curtains.