Tencel Twill Fabric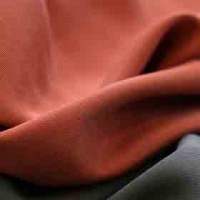 Buy Tencel Twill Fabric per meter online.
Information: Tencel twill fabric is ultra soft, smooth to the touch and has a luxurious shine and flow. The Tencel fibers are produced by environmentally responsible processes from the sustainably sourced natural raw material wood. This Tencel twill fabric is perfect for sewing stylish dresses, skirts, trousers, or even blouses. You can order this fabric per meter online in many different colors.
Suitable for: trousers, dresses, blouses.