Baby Knit Fabrics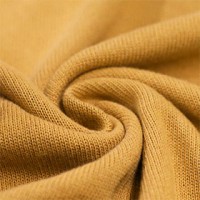 Baby Knit Fabric Per Meter online.
Information: You can buy a knitted "Baby Knit" fabric per meter through the online fabrics store. The fabric is made with the brioche stitch. With this knitting stitch is made a beautiful elastic knit of 150 cm wide. The knitted "Baby Knit" fabric consists of 100% cotton.
Suitable for: Scarf, blanket, pillows, skirt, cardigan, decoration.