Cable Jersey Fabric Mini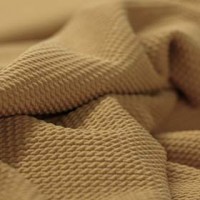 Buy cable jersey fabric mini by the meter online.
Information: A beautiful soft cotton mini cable jersey fabric in many beautiful colors! It is elastic and very supple and is wonderfully easy to work with. You can use this fabric for example to sew shirts and dresses.
Suitable for: shirts, dresses.