Terry Fabric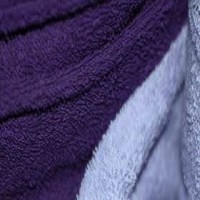 Buy cheap terry fabric by the meter.
Information: Terry fabric is a woven fabric with long loops that can absorb large amounts of water. This full cotton quality Terrycloth does not contain stretch. The double loop terry fabric feels thick and soft. By putting the fabric in the dryer, it will feel even more softer. Start sewing your own bathrobes, baby accessories and towels. Rijs Textiles sells quality, therefore our cotton terry fabric consists of 100% cotton. You can order through the webshop per meter, but it is also possible to buy a cheap 12 colors 1 meters package.
Suitable for: bathing wrap, baby cape, towel, washrag, cushion cover.