Scuba Crepe Jersey Fabric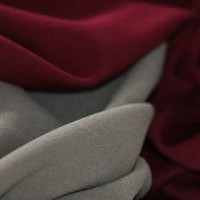 Buy Scuba crepe jersey fabric per meter at our online shop.
Information: Scuba crepe jersey fabric is a polyester knitted fabric with crepe construction on one side. The crepe gives the fabric a grainy and wrinkled appearance. This washable and wrinkle-resistant jersey fabric retains its quality and color after washing. The heavy jesey quality is ideal for sewing an elegant dress. The non-translucent fabric is now available in our online fabric store. Order this elastic fabric and experience the solid jersey fabric quality of Rijs Textiles.
Suitable for: Pants, skirt, dress.