Sweat Fabric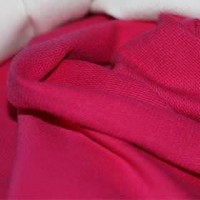 Buy sweat fabrics (French Terry) online.
Information: French terry fabric is a knit and stretchy fabric. This sweatshirt fabric is not brushed and will not fluff. Rijs Textiles will surprise you about your online order. The Oeko-tex certified sweatshirt fabric shows that Rijs Textiles is choosing quality over quantity. This is sweatshirt fabric that always amazes our customers! We also sell a Organic Cotton French Terry quality with a Gots-certificate. The organic version has a soft brushed back.
Suitable for: sweater, vests, pants.