Gütermann Sew-All Thread 200M (043)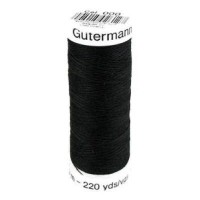 Information: The Gütermann creativ Sew-all Thread is the correct sewing thread for all materials and seams. It is exceptionally suitable for stitching with the sewing machine and by hand, regardless of the stich type - the Sew-all Thread is designed to handle all demands.
This particularly high-quality and uniform sewing thread guarantees optimal sewing without fiber lint and seam crimping with the finest needles, from needle size NM 60. Strong and durable seams result from the high tear and abrasion resistace of the sewing thread.