Overlock Thread 3000 Yards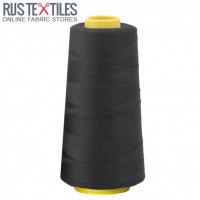 Buy overlock thread for sewing online. Order cheap sewing thread at the online fabric webshop.
Information: This universal Overlockging thread in thickness no. 120 (40/2) are perfectly suited to all seams and edges. The high quality sewing cones guarantee precise work on all sewing and overlock machines. At the webshop there are many different colors of overlock thread for sale. You can also order an cheap package with 34 colors. This quality sewing thread does not contain any irregular and fluffy threads.