Waffle Pique Fabrics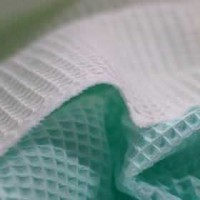 Buy waffle pique fabrics by the meter online.
Information: Waffle pique fabric, also known as waffle weave fabric or honeycomb fabric, has a recessed pattern created by cords running vertically and horizontally creating a square design. The waffle pique fabrics per meter are available in great colors. This cotton quality waffle fabric is breathable, very absorbent and pleasant to the skin. The waffle fabric becomes thicker after washing. Start sewing your own bathrobe, bedding or crib cover.
Suitable for: Hand towels, curtains, blankets, pajamas or other clothing.