Sweatshirt Fleece Fabric Printed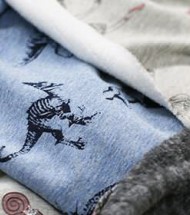 Buy Sweatshirt fleece fabric printed per meter online.
Information: Sweatshirt fleece fabric printed is a knitted jersey fabric with a printed sweat fabric on the outside and a soft microfleece on the inside. The fabric is super elastic and the perfect fabric for the cold season. We also sell plain colors sweatshirt fleece fabric in our online fabric store. With this sweatshirt fleece you can create warm clothing and accessories. Are you looking for a french terry or jogging fabric printed, you can view our sweat fabrics printed.
Suitable for: Tunic, shirt, skirt.
There are no products to list in this category.