Punto Di Milano Jersey Fabric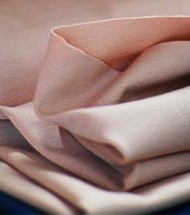 Buy Punto Di Milano jersey fabrics per meter at the online fabric shop.
Information: Punto Di Milano jersey is a heavy knitted fabric, made of 65% viscose, 30% polyamide and 5% elastane. The sturdy and elastic fabric looks the same from the front and the back. Because of its elasticity and firmness, this jersey is particularly suitable for making dresses and blazers. Buy this fabric per meter at the online fabric webshop, so that you can start sewing your own clothing. If you are looking for a lighter and cheaper quality, you can try the Punta Di Roma fabric.
Suitable for: trousers, skirts, jacket.