Modal Jersey Fabric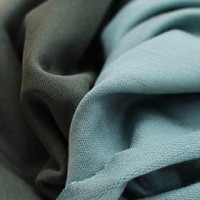 Buy Modal Jersey Fabrics online.
Information: We sell two different qualities of modal jersey fabrics. The heavier quality French Terry modal is suitable for sewing dresses, hoodies and vests. This sweat fabric is a 290 grams/m2 high quality fabric. We also sell a lighter Peach Skin modal quality. This 180 gram/m2 is ideal for making fluffy dresses and shirts. The advantage of a modal jersey is that the fabric is soft and smooth. Also Modal is a strong fiber that preserves its color. This makes it more resistant to washing and the fabric will not become blurred quickly.
Suitable for: trousers, dresses, t-shirt, skirt.