Leather Imitation Fabric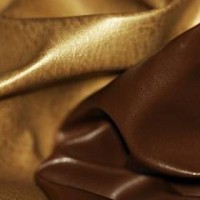 Stretch imitation leather buy per meter online.
Information: This soft imitation leather is a very smooth and stretchy leather type. It is a quality leather from the higher segment, which is offered at an cheap price. You can order this imitation leather fabric at our webshop, so you can start sewing a beautiful skirt. A cheaper leather quality, for hobby and decoration, can be found under Leather Skai. If you want to buy leather for upholstery, you can find this quality under the category Upholstery Leather Fabric By The Meter.
Suitable for: jacket, skirt, dress up clothes.
Showing 1 to 4 of 4 (1 Pages)