Felt Fabric (Bags)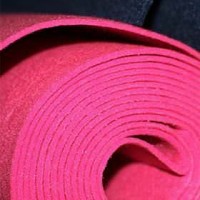 Buy bag felt 3mm thick per meter online.
Information: This felt has an anti-pilling finishing and is 3 mm thick. Felt fabrics per meter are super for handicrafts because they can be used to make different shapes. This 90 cm wide hobby felt is good to cut with scissors and will not fray afterwards. You can make your own bag, card or key ring.
Suitable for: hobby, bags, hats.