Polka Dot Fabric 7mm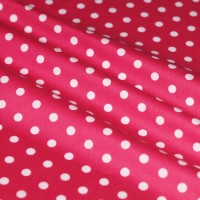 Information: Beautiful cotton of a smooth quality. This fabric is available in 3 different sizes. The indicated measures is the measure of one dot. This quality is perfect for quilting.
Suitable for: bed covers, clothing, hobby, decoration.
There are no products to list in this category.