Travel Fabric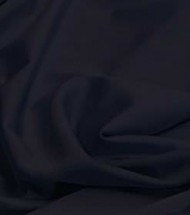 Buy travel fabrics at the online fabric store.
Information: The fabric is ideal for traveling, because it is an airy fabric that feels cool to the skin. The stretch fabric does not wrinkle, so clothing made from travel fabric can easily get in and out of the suitcase without having to iron it.
Suitable for: trousers, skirts, sweatpants.
Showing 1 to 3 of 3 (1 Pages)