Sherpa Faux Fur Lamb Fabric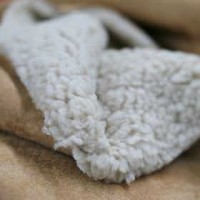 Buy Sherpa Faux Fur Lamb Fabric per meter.
Information: A soft fabric for sewing for example a plaid. With 2 meters of this fabric you can watch your favorite series or movie and have a nice warm evening on the couch. This teddy fabric is also suitable for sewing a coat. With the Sherpa fabric of Rijs Textiles you can prepare yourself for a cold winter. This teddy suede fabric is comfortable and washable.
Suitable for: Jacket, pillows, plaid, decoration.
Showing 1 to 15 of 15 (1 Pages)