Linen Deluxe Fabric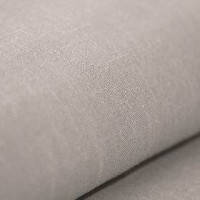 Order linen deluxe fabric per meter online.
Information: Linen deluxe is a fabric that has the structure of a linen but is made of polyester with viscose. There are no linen yarn incorporated in the fabric, so this fabric does not wrinkle like a linen fabric. This fabric is therefore ideal for sewing trousers or skirts, because no wrinkles are left behind after sitting in a chair. Are you looking for a 100% linen then this is also available in our online fabrics store. You can also order a linen with stretch in 28 colors.
Suitable for: tunic, colbert, pants, decoration, curtains.
Showing 1 to 5 of 5 (1 Pages)